Its been a year since I found out that the baby that was growing inside of me had life threatening heart complications and most likely had them because of DiGeorge Syndrome.  I've had so many doctor appointments that I've lost count.  It's hard to believe, but Eliana was born almost 9 months ago and she had to face my worst fears on day two of her life.  She's still had obstacles to face, but nothing compares to then.  Through all that pain, I've witnessed a miracle.
Many of you remember Eliana getting an initial test for DiGeorge while in the hospital and learning then that the tests came back negative.  Great news! In June, however, we met with a geneticist to discuss the possibility that she may actually have a variant form of DiGeorge.  He told me that nearly all children born with her type of heart defects have DiGeorge Syndrome.  So after a long 6 weeks of waiting and reliving fears, I can't describe the anticipation and anxiousness that flooded over me when I saw Albany Medical Center on the caller ID yesterday.  The results are in…Eli's DiGeorge Free!
I can't describe how happy I am.  Eliana continues to defy statistics.  You would think that I'd gotten over the healing that God has done in her precious body.  But the truth is I haven't.  Not one day has gone by that I don't think about some aspect of the journey we are on.  I can't seem to express my gratefulness to my God, to my family, to my friends, to the medical staff that have changed our lives.  My eyes often fill with tears, my throat tightens and I'm all choked up.  So much so that Emily and Andrew just think it's normal for mommy to cry on a daily basis.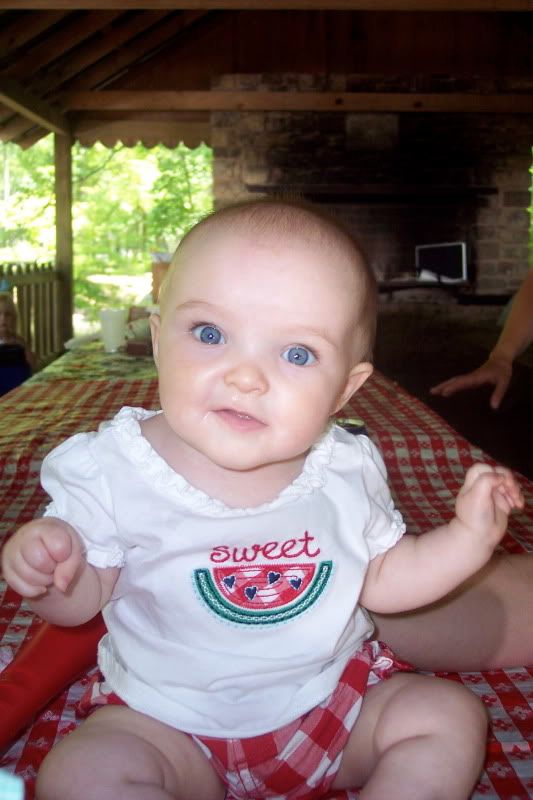 When Eliana's genetic counselor explained that there is no genetically known reason for her heart
defects…my eyes filled with tears.  I praise God for how He designed my baby girl.  I sat down to explain my tears to Emily & Drew.  I told them how God has helped us through each step in this process.  The three of us talked about how God brought Emily through hernia surgery, Drew through eye surgery, and Eliana through heart surgery.  Emily's responded, "Mom, God is our Healer!"
Our God has Answered….Again!